British expats are scattered throughout the world and many have settled down in foreign countries to get married, raise families or to retire. However, as the saying goes, "you can take the Brit out of Britain, but you can't take Britain out of the Brit", and how true this is when it comes to British food! 
In MyBritishPassport's conversations with clients living overseas, the following are the foods that we've noticed that Brits miss the most:
Warburtons Crumpets
.
This treat, usually enjoyed with copious amounts of butter is a British staple, enjoyed with a lovely cup of tea. Some prefer to add a little sweetness and include Jam, Syrup, or honey. Crumpets are thought to have been invented in the 17th century and since bread ovens were not yet invented, they were cooked on a griddle. This one tops the list of favorite British Food.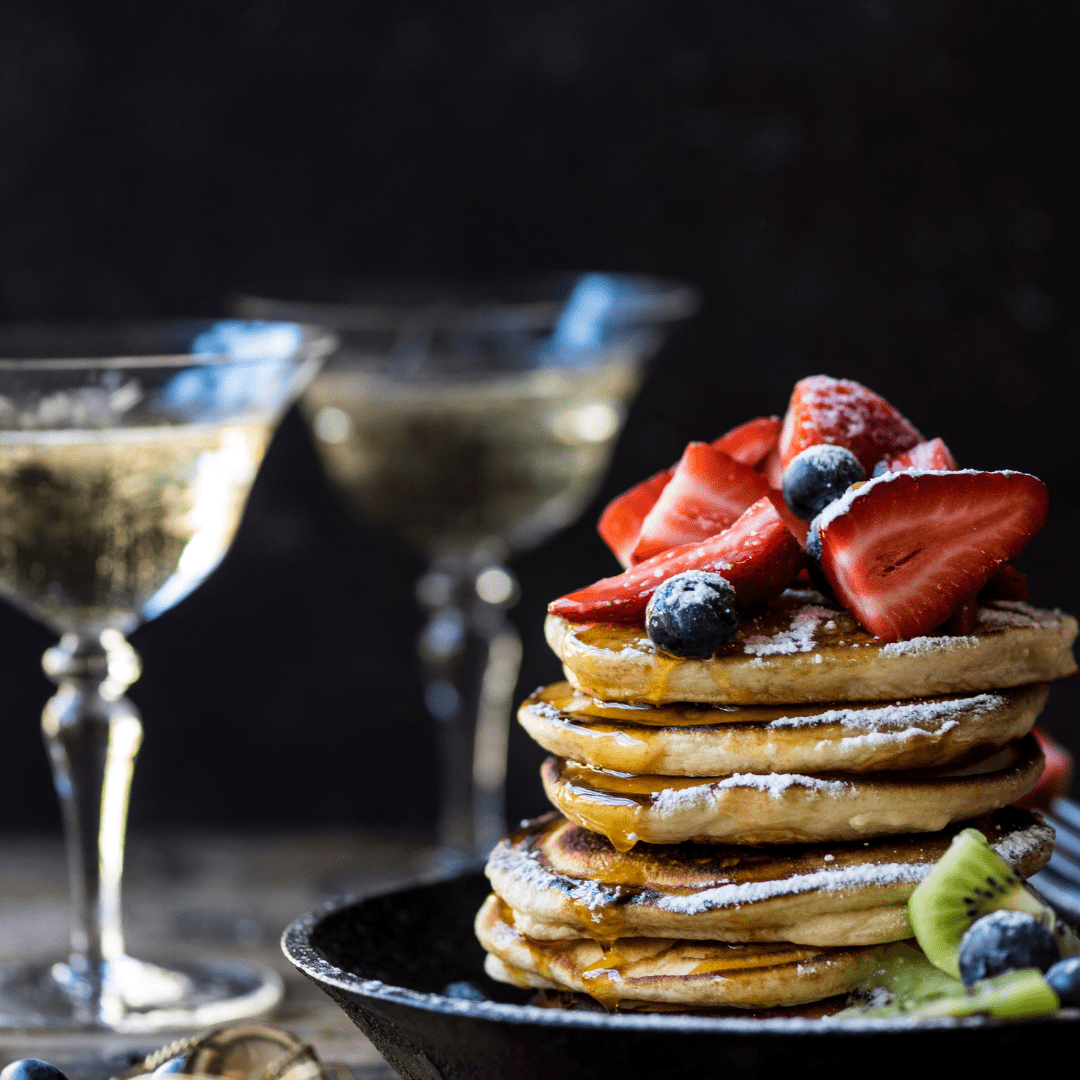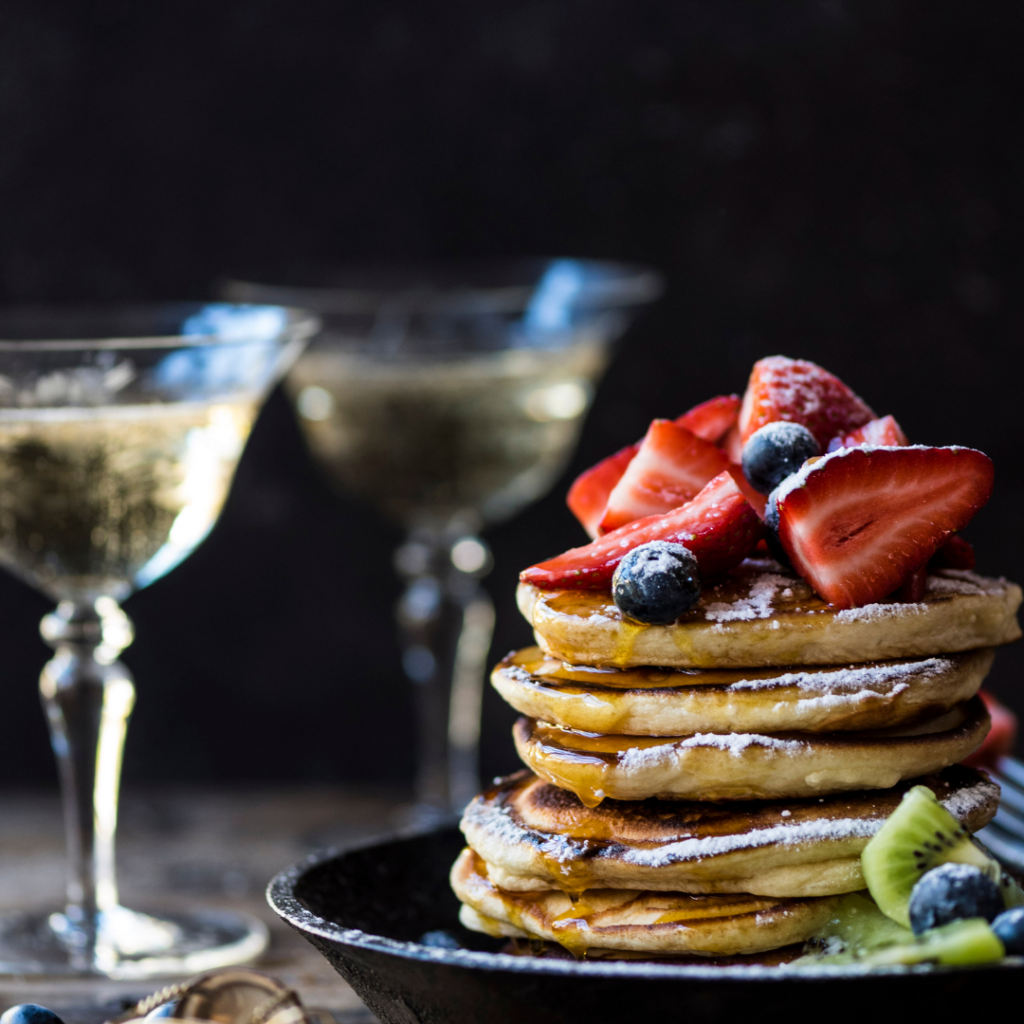 Traditional fish and chips.
You don't get more British than traditional fish and chips and a side order of mushy peas and a generous helping of malt vinegar! 
Fish and chips eaten out of an old newspaper brings back memories of the British seaside during the summer with the wind howling and the rain gently coming down. 
Of course, you can find fish and chips practically anywhere in the world, but the Brits have a unique way of making it taste extra special. 
Heinz baked beans
.
Baked beans are readily available in most countries (if not every country) of the world. But the distinct flavour of Heinz baked beans takes your right back to the breakfast table in the British countryside. Did you know that baked beans are sealed inside a tin before they are cooked, so when you open that tin, you are the first to see them in all their saucy splendour? 
Paxo sage and onion stuffing mix
.
The smell of a Sunday roast is enough to get any tummy rumbling, but when it is the familiar smell of the roasts you enjoyed at home in England, it makes it so much more inviting. Brits abroad have expressed their longing for this unique and proudly British food brand.
Jacobs Twiglets
.
This is a wheat-based savoury snack that is baked and not fried and is enjoyed at parties or gatherings. Often referred to as "knobbly sticks", Twiglets have a marmite flavoured coating giving it a zesty and zingy taste. 
Bisto Gravy Granules
.
One reviewer of Bisto gravy granules applauded the smooth texture of Bisto gravy. This is a favourite accompaniment to a roast or any meat dish and if the temperature drops, the gravy reheats beautifully. The taste of "home" is strong in this product and many brits crave the rich flavour and smooth consistency of Bisto gravy granules.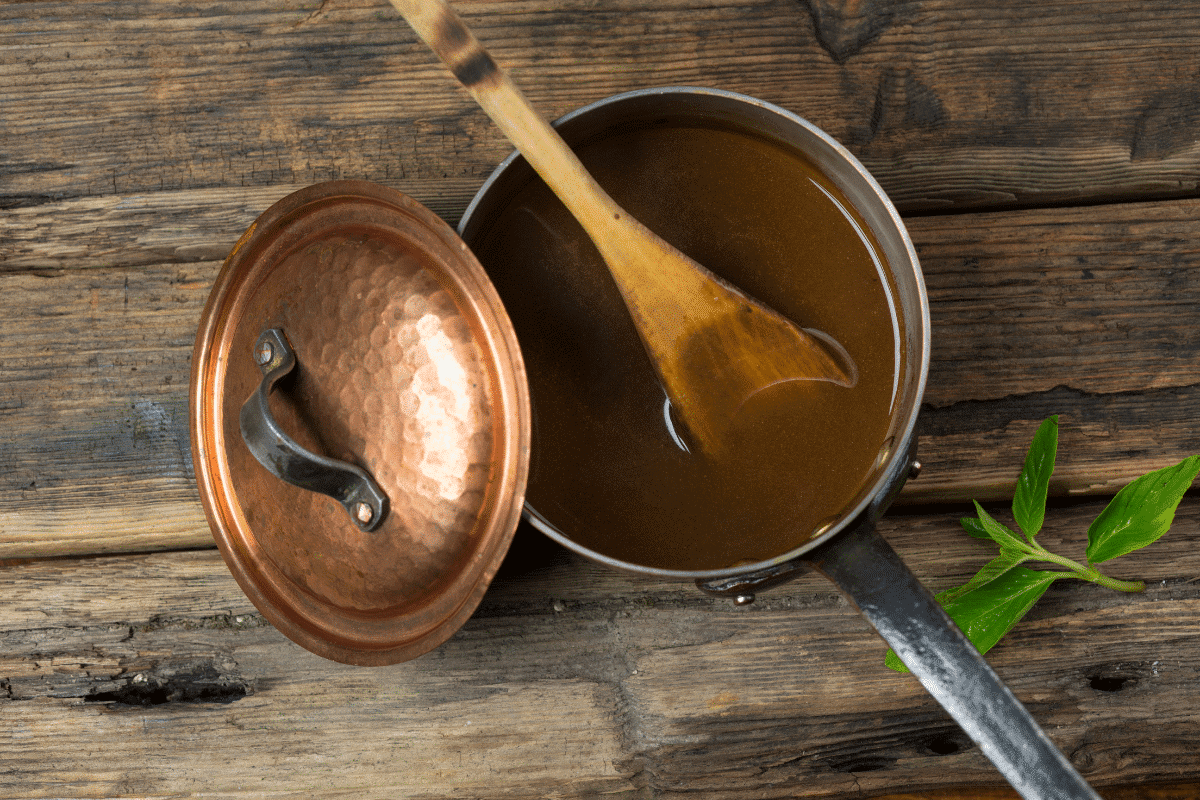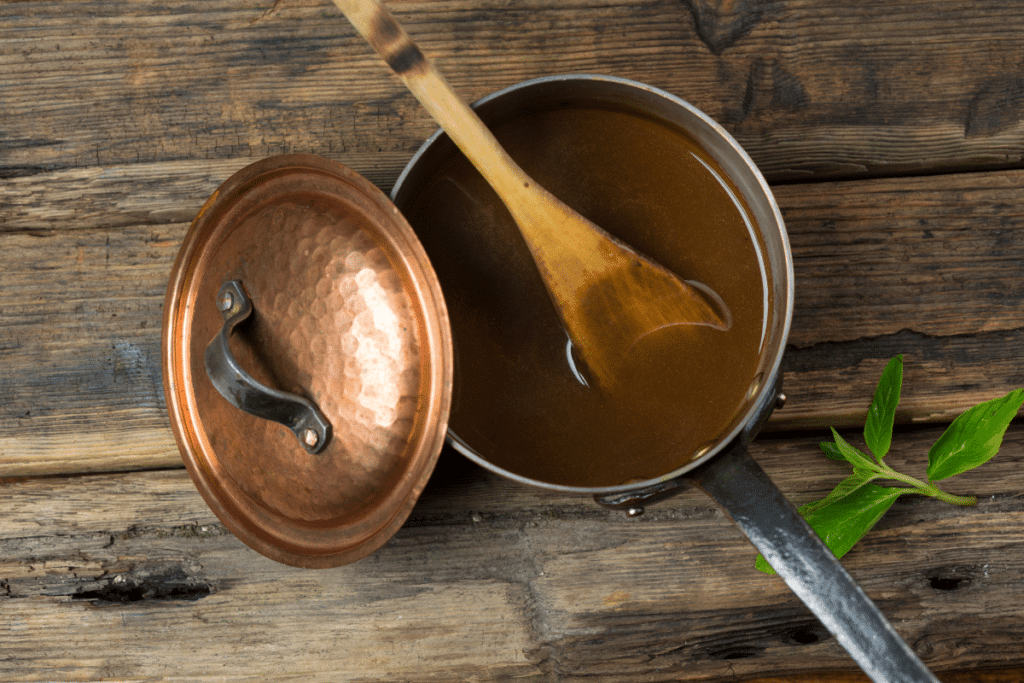 Classic Sunday roast.
If you were brought up in the UK, you will no doubt have enjoyed a classic Sunday roast once a week, complete with roasted meat, vegetables, roast potatoes, Yorkshire puddings, and a generous slathering of gravy. 
Other countries have their own versions of a roast dinner, but these are nothing like the British version, and most have never even heard of Yorkshire puddings. 
Luckily, many Brits make their own Sunday roasts when living abroad but this may involve getting a good recipe for Yorkshire puddings from your mum!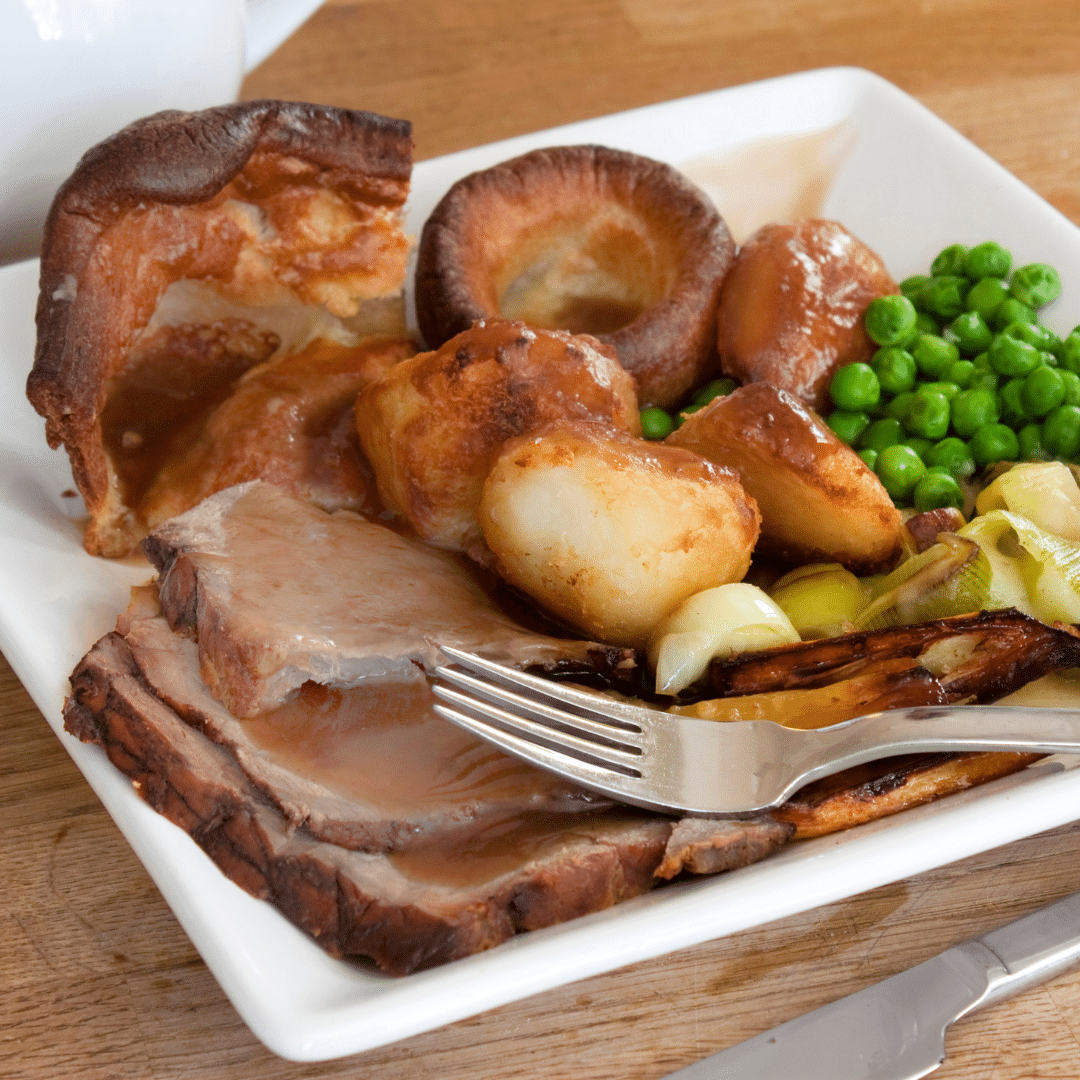 Heinz Tomato Soup
.
Described as a glossy thick soup, Heinz tomato soup is a pantry staple. Having celebrated one hundred years on UK store shelves without any changes to its physical packaging since its inception, Heinz Tomato soup has made its mark. 
While some additions can turn this great soup into a winning starter at a dinner party, this is a proper tomato soup base that does not let its fans down.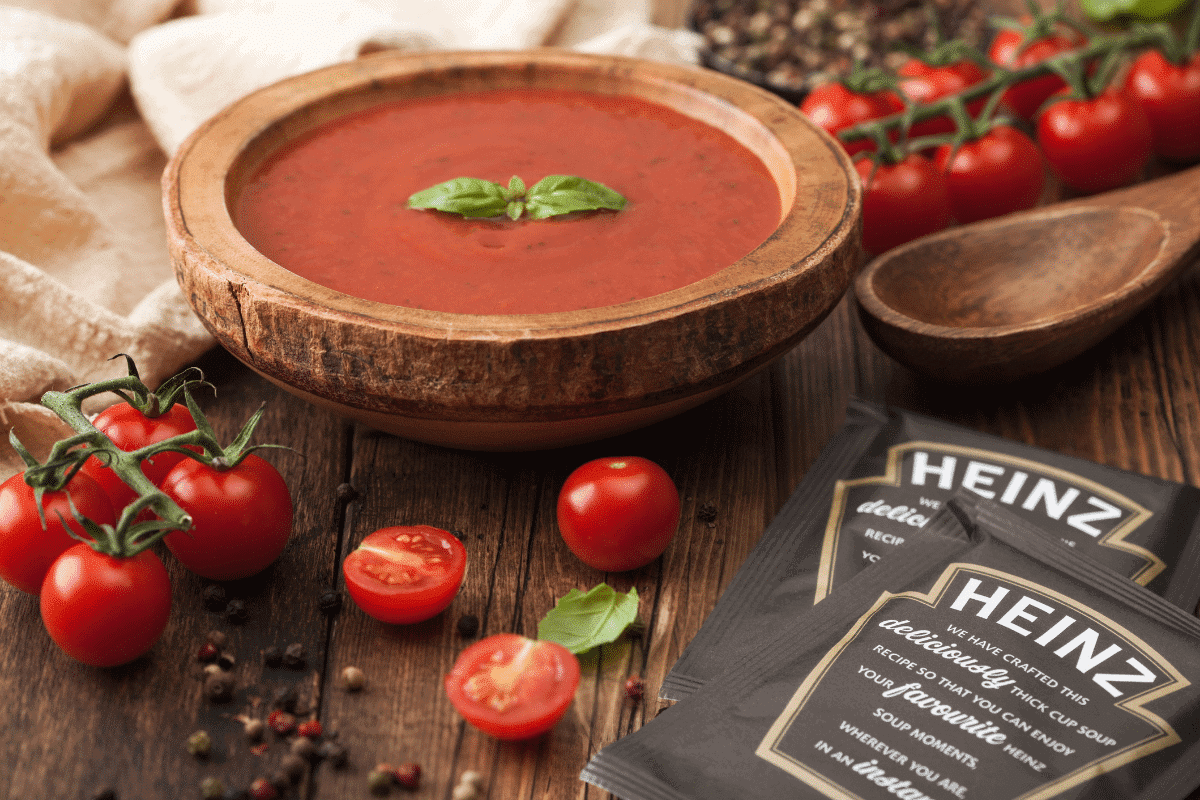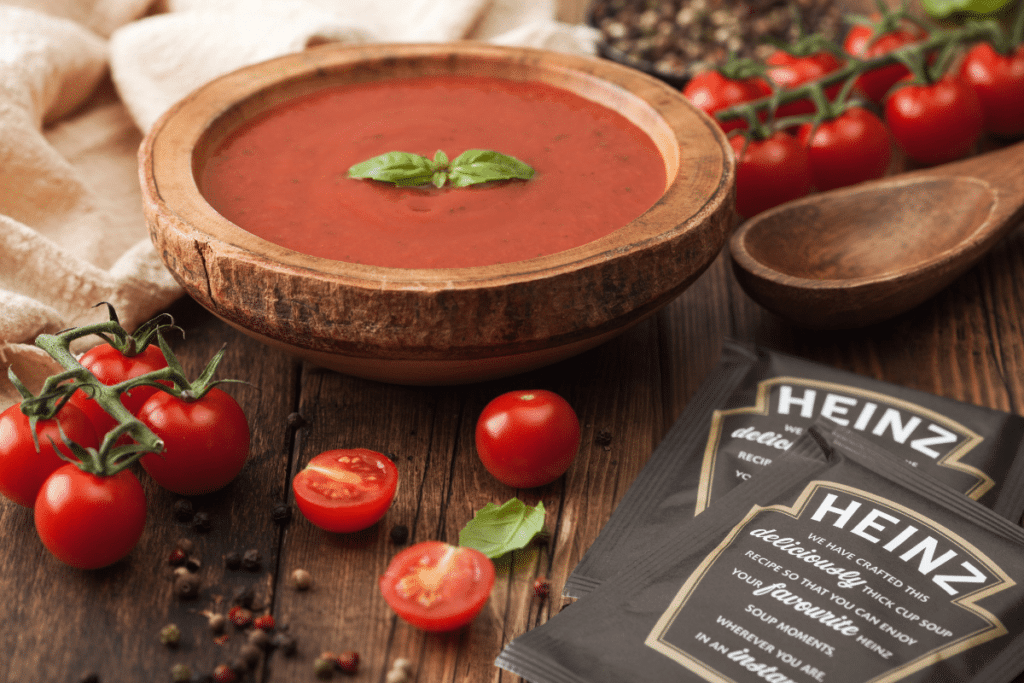 Cream tea.
It is difficult to find anyone who doesn't appreciate a good, old-fashioned British cream tea! 
These are available throughout the UK, especially during the summer, at cafes, tea rooms and hotels. 
Fresh scones, juicy strawberry jam, butter, and a dollop of clotted cream are best eaten with a refreshing cup of tea or two. 
When you move out of the UK, you will notice that other countries do not do afternoon tea in the same way. Scones may be served with cream, but it will likely not be the Cornish clotted cream that is so popular back home.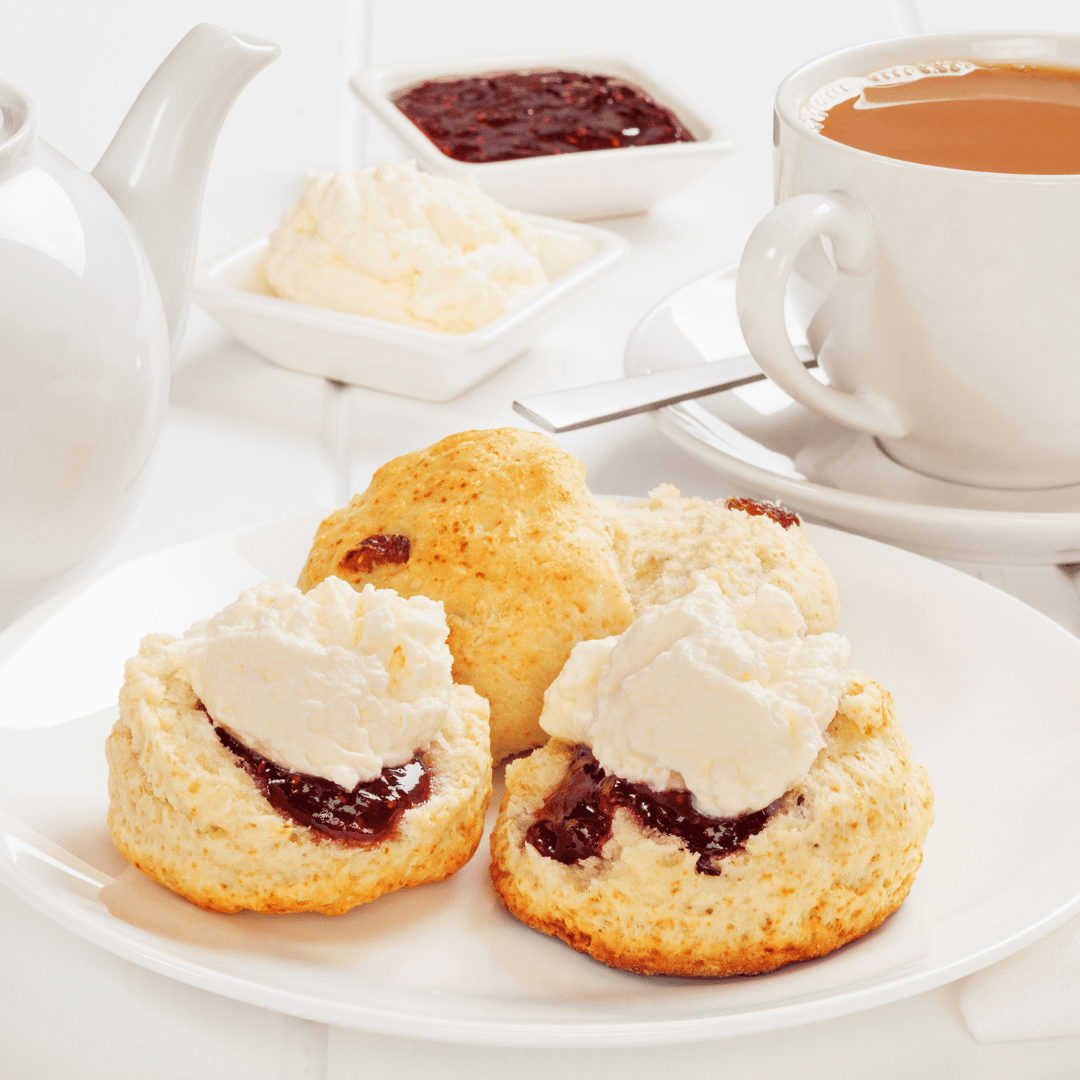 Pub grub.
Whether your favorite pub food is a comforting fish pie, a contemporary Yorkshire pudding wrap, or a plain old burger and chips, nothing quite compares to how delicious British Food tastes! 
If you are based abroad, one of the first things you're likely to miss is a visit to your local pub for a pint and a tasty meal. 
Although there are many British-themed pubs in foreign countries with a large UK expat presence, it is very difficult to emulate the atmosphere of a classic, British pub. 
Digestive biscuits.
As you know, Brits are famous for drinking tea and dunking biscuits. 
Move out of the UK, and you will find it difficult to get a good type of biscuit that is similar to the digestive biscuits back home.
This is disappointing because digestive biscuits have the perfect consistency for dunking in tea, which brings out their malty flavor. 
Fortunately, there are many British expat shops abroad, and you should be able to pick up a pack or two of digestive biscuits from them. 
Contact MyBritishPassport
MyBritishPassport specialises in British Passport renewals from abroad. Get in touch with us today.