British Passport photo requirements |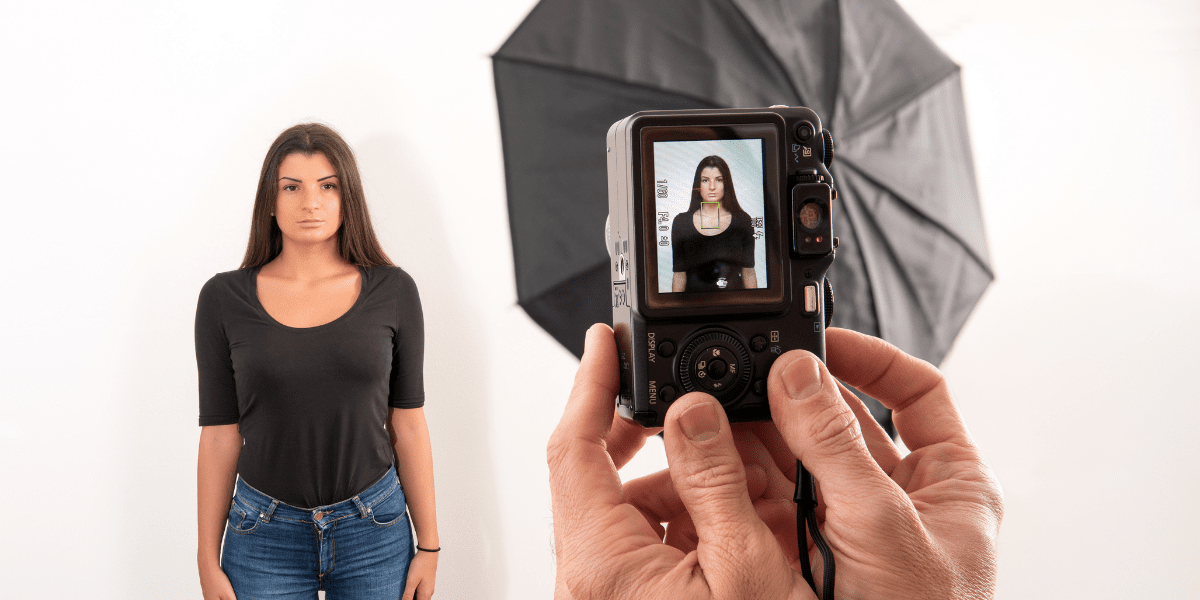 MyBritishPassport assists UK citizens living in South Africa, Canada and the USA with a wide range of services.
These include British passport renewals and first-time applications, and guidance on British passport photo requirements. 
Click here to start your easy, online British Passport renewal from abroad.
We guide you through the entire process, from start to finish, and ensure that your application is correct and in compliance with the passport office's criteria. 
If you are a British citizen who will soon need to renew their UK passport, did you know that you will need to submit digital photographs for online applications? In addition, are you aware that there are very specific British passport photo requirements? 
Many people are not aware that they need to follow the guidelines of digital passport photos, as set out by Her Majesty's Passport Office. Sadly, failure to submit the correct photos can result in your application being rejected. 
British Passport Photo Requirements
[ Infographic ]

Below is the passport office's guidelines for British passport photo requirements:
What is the size of a UK passport photo?
The passport office is very particular about the measurements of digital passport photos. 
Your digital photo must measure 35mm in width and 45mm in length.
The passport photos should be at least 50KB in size and should not exceed 10MB.
Most camera shops in both the UK and South Africa should easily be able to help you with these photos. Alternatively, you could use a photo booth and set your photos to these measurements. 
If you choose to take your digital photos with your own camera, once you have downloaded them, you can adjust the size on your computer. 
This is done with your computer's cropping tool, which is quite simple to use. Simply select the image, go into the cropping tool, click and then drag the selector until you are happy with the dimensions. 
What are the additional British Passport photo requirements?
In addition to the physical measurements of the photo, there are other measurements to take note of. 
The image of your face (ie. from the crown of your head down to your chin) should measure between 29mm and 34mm in height. If you find that you are having difficulty ensuring that these measurements apply to your digital photo, it might be a good idea to visit a camera shop. Most of them are well-versed in British passport photos and this could save you a lot of hassle! 
Your digital photo should be a clear close-up of your entire head plus upper shoulder area. 
There should not be any other people or objects present in the photo and it should be taken against a light grey or cream screen or background. 
It is also important that the digital photo is in focus, not blurry and a clear contrast to the background. 
The passport office does not accept photos where the individual has "red eye" as your true eye color should be visible. 
When taking your photo, make sure that you are sitting up straight and facing directly forwards. Look directly into the camera and try and avoid smiling – neutral expressions with your mouth gently closed are best.
The flash of the camera often causes people to blink but try your best not to as the passport office requires that your eyes are fully open. 
Hats, caps and scarves are not allowed in the photo (unless they are specifically worn for medical or religious reasons) and you may also not have anything else obstructing your face. Sunglasses are a no-no but you are allowed to wear normal spectacles (just make sure that there is no glare). Any shadows on your face or on the photo's background may be rejected, so try and avoid this, too. 
Lastly, your digital photos must be color photos as black and white is not allowed. 
Can I submit physical photos for my British Passport?
Yes, you can submit physical photos, but you will then need to send them into the passport office.
If you decide to go this route, pay attention to the quality of the photos and ensure that they have been professionally printed. As with digital photos, physical ones should be crisp, clear and in focus. They should also be color photos and must be taken against a light grey or cream background. 
Ask the person in the shop to print them on good quality, white photo paper. There should be no border around the photo and it should not be photoshopped or altered with computer software.
When sending the photos in, make sure that they do not have any creases, folds or tears. You should also avoid writing anything on the front or back of the photo (unless, of course, you have been advised that the photo must be countersigned). 
Need more information regarding passport photos or assistance with making your British passport renewal a seamless process? Contact MyBritishPassport here for assistance! 
Should you require further information on British passport requirements click here for another informative blog article.
Contact MyBritishPassport
MyBritishPassport specialises in British Passport renewals from abroad. Get in touch with us today.
Looking at renewing a British passport in South Africa? Click here for everything you need to know. 
Looking for more information on British Passport renewal from Canada? Click here.