Many of MyBritishPassport's clients are UK expats living in South Africa or, more specifically, Cape Town, South Africa.
It is no coincidence that Cape Town is the first choice of city amongst British expats.
If you are looking for a breathtakingly beautiful place to relocate to, here is the expat's guide to living in Cape Town:
Cape Town is arguably the best city in South Africa.
Johannesburg may be the economic hub of South Africa, but its scenery and aesthetic value is nothing compared to that of Cape Town.
With the iconic Table Mountain, spectacular beaches, panoramic vistas, peaceful winelands and pretty forests, Cape Town offers an excellent quality of life.
There is never a shortage of things to do or places to explore in Cape Town and it has something to offer for all tastes.
Whether you like an active lifestyle and want to be able to hike, surf or swim outdoors, or you prefer the finer things in life, this city will not disappoint!
You might feel a little worried when you read that Cape Town, according to the numbers, is the most dangerous city in the country. The crime rate is considered high in Cape Town due to all the township violence and gangs present in concentrated areas.
Most of the crime takes place in these areas and you will find that the suburbs and city bowl are much safer and wonderful places to live.
The good news is that Cape Town does not have the high level of carjackings and armed robberies that Johannesburg and Durban have.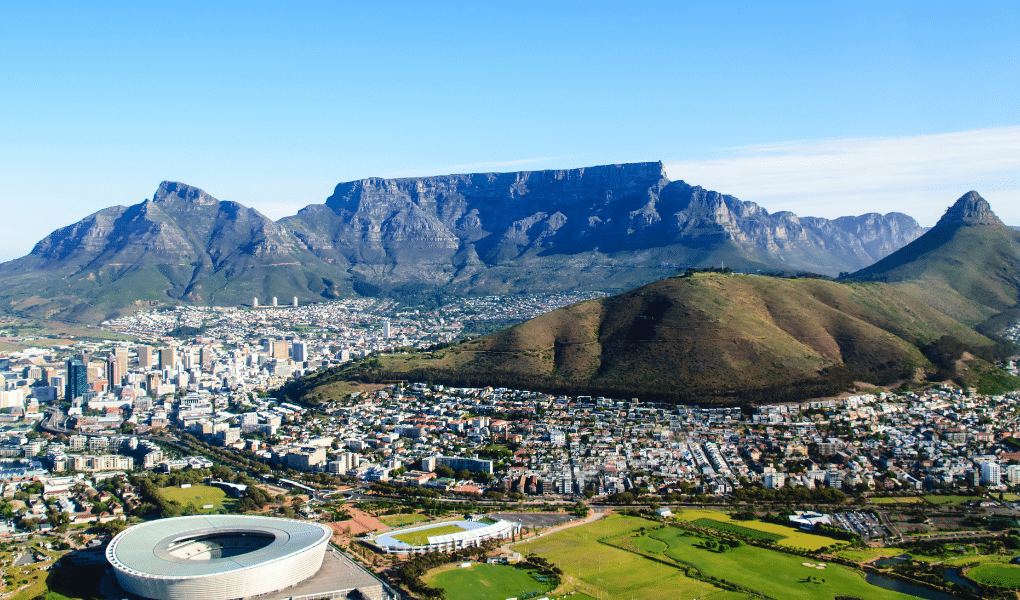 The city has world-class healthcare, great job opportunities and excellent amenities.
Cape Town has some excellent private and public hospitals, including the famous Groote Schuur Hospital where the world's first heart transplant took place.
Many large corporations are located in Cape Town and the city has a flourishing tourism sector, which provides many jobs for local residents.
On the rare day that the weather is not conducive to spending time outdoors, you could always visit one of the many, world-class shopping malls. Canal Walk is the biggest of its kind in the province, while the V&A Waterfront, Cavendish Square and the Blue Route Mall have numerous retail stores and entertainment options.
Most Capetonians have cars to take them from A to B, but the city also has good bus transportation and an extensive network of e-hailing services, such as Uber.
Flying in and out of Cape Town is easy as it has an international airport with direct flights to London (which were temporarily suspended during the lockdown).
Cape Town's beaches, the winelands and Table Mountain are the city's top attractions. However, if you're looking for something off the beaten track and away for the crowds, this is possible, too.
Tokai Forest is an excellent place to go hiking and experience some quiet and calm, while a stroll around Kirstenbosch's exquisite gardens is a wonderful way to spend a relaxing morning or afternoon.
Whenever you feel like a day out or a bit of a drive, you could always head up the west coast to admire its untouched beauty.
Every spring, the West Coast National Park boasts a preponderance of pretty flowers, while the Southern Right Whale likes to make an appearance in the Hermanus area during the summer.
Not ready to make a commitment to Cape Town? Become a swallow!
Deciding where to live is a serious life decision and not one that should be taken lightly.
If you are unsure as to whether Cape Town is right for you, why not become a swallow?
Many retired British expats follow this fun lifestyle and it involves spending the southern hemisphere summer in Cape Town, and then returning to the UK for its own summer months.
Of course, this would mean having two homes, both of which would remain empty during the winter.
Some UK expats decide to rent out their homes for short-term accommodation and this can be a great way to earn a passive income.
The main benefit to becoming a swallow is that you get to enjoy good weather year-round and, in so doing, make the most of both worlds.
If you do not have South African citizenship, this will not be a problem as UK citizens may stay in South Africa for a period of 90 days (3 months) at a time.
Conclusion.
As you can see, Cape Town is a fantastic place to live. If you require further advice on living here as a British expat or need assistance renewing your UK passport from South Africa, feel free to contact MyBritishPassport here. 
For more information on living in South Africa take a look at our blog article: A British Expat's guide to living in South Africa.
Contact MyBritishPassport