By now, everyone should be aware that the UK has left the European Union and is now officially on its own politically.
With this decision to leave the European Union have come many interesting changes and one of these is the new UK blue passport, which is a pleasant and refreshing departure from the previous, burgundy-coloured passports.
Although the new British passport is officially blue in colour, there has been much debate recently as to whether it is actually blue or closer to black.
So, is the new UK passport really blue or is it black? Read on to find out!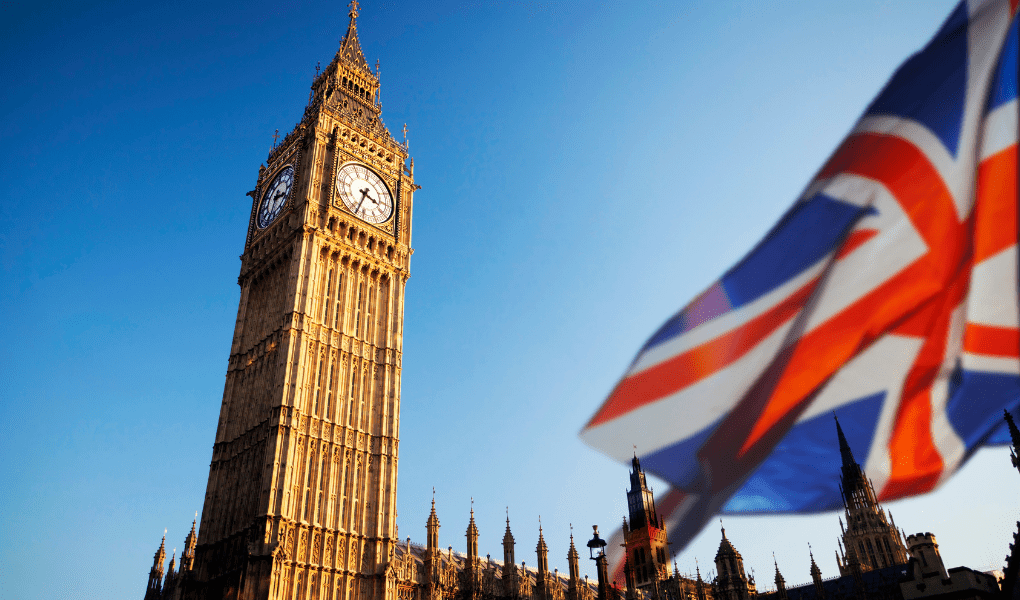 The new blue passports are a return to tradition and British heritage.
In the late 1980s, the traditional blue British passport was replaced by the burgundy-coloured one that people have become familiar with. This fell in line with European Union standards and also featured the iconic, European Union chip on the cover of the passport.
With the United Kingdom now having left the EU, it is no longer necessary to retain burgundy as a passport colour and government officials have delighted in bringing back the traditional colour blue passports.
Many people believe the new passports to be closer to black than blue.
In mid-2020, the UK government began issuing the new UK blue passports for first-time applicants and those renewing their passports.
However, although it was stated that the passports were blue, many people believe them to be closer to black in colour.
The British public went so far as to consult with colour science experts, as well as random folks on social media, asking them what they thought of the new UK passports.
The consensus was interesting and the majority of people commented that the passports look black and not blue.
When asked to comment on this discrepancy, the Home Office stated that although the new British passports are blue (the same colour as they were pre-European Union), they are not the same shade of blue as before. In fact, they can be considered as navy blue, which is a dark blue colour.
That being said, colour science experts say that anyone who glances at the new UK passports will be inclined to think that they are black.
One should also consider what people believe is black and what they think is blue. For instance, midnight blue is a very dark blue hue and, although it is technically blue, many people would call it black.
Individual perspectives can vary and it all depends on how much black is added to the blue as there comes a point where most people would call it black and not blue.
Despite all this criticism about the black look of the new British passport, the Home Office remains adamant that it is blue and will not depart from this point. An official for the Home Office was recently overheard mentioning that people should consider the new passport to be "bluish black" and stop complaining about its colour.
An increasing number of people are renewing their UK passports in the run-up to most countries in the world opening up their borders again and there will definitely be a lot of debate around the new look passports.
With the current Covid-19 pandemic and the UK economy struggling, people should worry about more pressing concerns than whether or not a passport is blue or black!
So, what do you think?
Have you seen the new blue UK passport? If so, what do think? No doubt, you probably think it is closer to black than blue but do let us know what you think!
Need your British passport renewed from South Africa? MyBritishPassport can help!
Did you know that if you are a UK citizen living in South Africa, MyBritishPassport can assist you with all your passport renewals and certificate applications?
Renewing your British passport from South Africa is now done electronically and online. This means that you no longer have to post your passport renewal forms to Her Majesty's Passport Office (although you will need to send in your old passport).
Renewing your British passport from South Africa takes slightly longer than renewing it from the UK, so be sure to allow enough time before traveling and before your passport expires.
MyBritishPassport can add a lot of value to your passport renewal as we ensure that your forms have been completed accurately and fully, thereby eliminating the risk of a rejection.
We also use our a reliable courier service to send your old passport into the passport office. In addition, our team of British passport specialists is always available to answer any questions you may have around the process.
Ready to renew your British passport from South Africa? Simply click on this link and get the process started!
Contact MyBritishPassport