Did you know that MyBritishPassport has now extended its popular service to include UK passport renewals from Canada? 
UK passport renewals from Canada can be a bit tricky, which is why we now offer this service. 
If you are currently living in Canada, here is everything you need to know about renewing your passport:
How do I renew my British passport from Canada?
In the UK, passport renewals can be done either online, or by sending in physical passport renewal forms. 
British citizens living overseas only have the first option, but they will need to send in their old (current) UK passports, as well. 
MyBritishPassport can assist you with your UK passport renewal from Canada, and we will do our best to ensure that the process is as pain-free and smooth as possible. 
We will guide you through everything, making sure that your online application forms are 100% accurate, that your passport photos meet the strict standards, and that your old passport is sent in via our trusted courier service. 
MyBritishPassport also keeps you updated, so you do not have to chase up the status of your application. Of course, we are also always available on email for any questions or concerns you may have about the process. 
Once your new British passport has been processed, it will be sent to you via DHL. 
In addition, your old passport will be sent back to you in a separate courier. This mitigates the tiny risk of both passports getting lost or going missing at once. 
If you are ready to renew your UK passport now, click here. 

Can I renew my British passport online from Canada?
Yes, you can renew your British passport online from Canada. 
In the past, UK citizens living abroad would need to post their application forms, but this has changed and you can only do so online. 
Can I also renew my child's UK passport from Canada? 
Yes, you can renew your child's British passport from Canada! 
As you may know, a child's British passport must be renewed every 5 years. 
This is because growing children's appearances can change dramatically within only a few years and, for it to be a valid travel document, the photo must be a good depiction of the passport holder's current appearance. 
In terms of British passports, you are considered a child if you are younger than 16. 
When renewing your child's passport, you follow the same guidelines as you would for a normal passport renewal.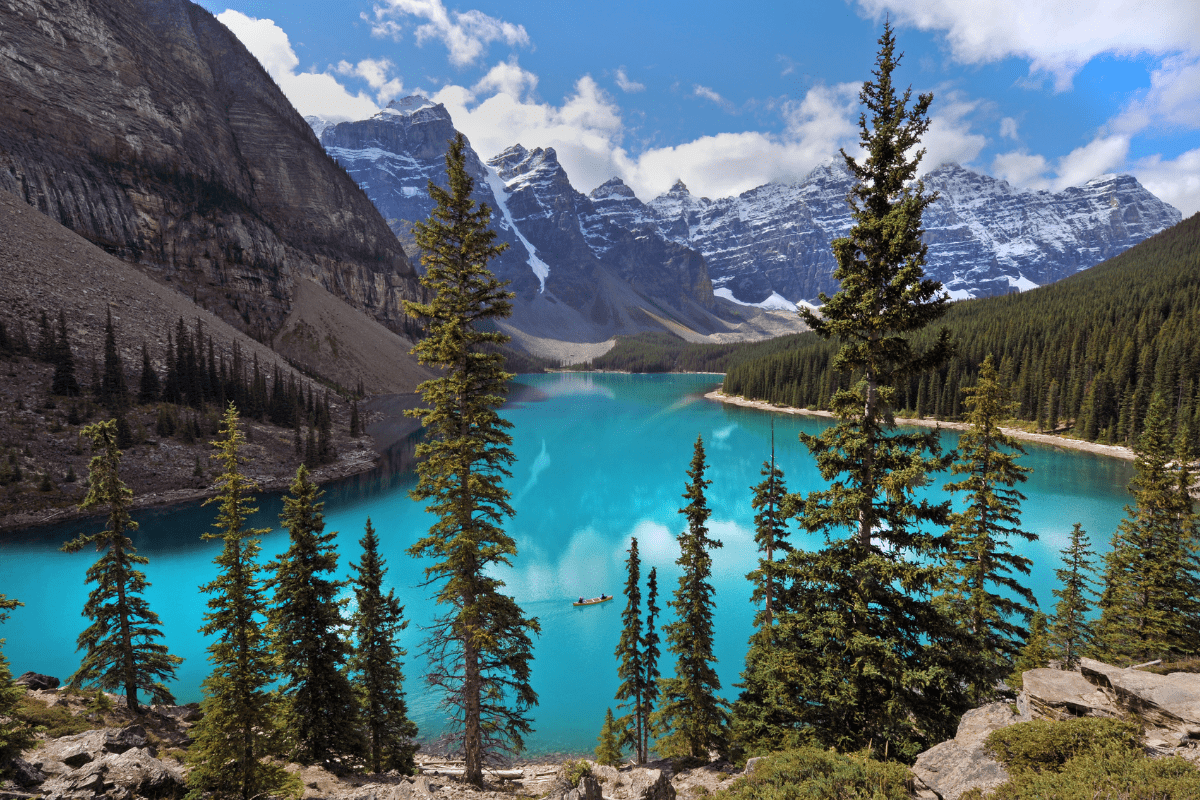 Does it take longer if I renew my UK passport from Canada? 
Generally, it takes Her Majesty's Passport Office anywhere between 4 and 6 weeks for passport renewals. 
The Covid-19 pandemic has meant that many passport office employees have been working from home, and this has resulted in a backlog. 
Renewing your passport now takes roughly 2 weeks longer, but if you are based in Canada, you should expect a further delay of 1 to 2 weeks. 
This extra delay is to give the passport office time to courier your new passport to you. 
Of course, these are estimated guidelines only, and are subject to change according to the current situation at the passport office. 
Would it not be easier for me to renew my UK passport at a British Embassy in Canada?
This is a great idea and question! 
It would be wonderful if UK passport renewals could be done in person at one's closest British Embassy, High Commission, or Consulate in Canada. 
Sadly, this is not the case and the passport office only accepts online submissions when applying from abroad. 
You can contact your local British Embassy, however, if you need an emergency passport. 
This often involves obtaining a police report (if the passport has been stolen) and attending an in-person appointment at the embassy. 
Your application is then processed and you should receive your emergency travel document within 2 to 3 working days. 
Is there anything else I need to know about renewing my British passport from Canada? 
Yes, there are a few things you should know. 
MyBritishPassport recommends monitoring the validity period of your passport as many airlines and immigration officials do not view passports with less than 3 months of validity as valid travel documents. 
When your passport is approaching the 6 month mark, that is the time to renew it. 
Also, if you often travel, you might want to consider applying for a maxi passport, which has additional pages for passport stamps. This prevents you from having to renew it every few years when your blank pages run out. 
We also recommend keeping your passport in a safe place where it cannot be damaged, stolen or accidentally drawn on by your children. 
If your passport is water-damaged, defaced or torn, it may no longer be considered valid. 
Passport covers are great as they help prevent damage when your passport is in your bag or being handled. 
Contact MyBritishPassport