Did you know that there are over 200,000 British expats living in South Africa? This is no surprise as South Africa offers residents almost year-round good weather, sunny skies and friendly communities.
Whether you like a dry heat, warm humidity or the coolness of the mountains, South Africa has something for everyone and is a great option for those who have retired.
A common question among British expats in South Africa is how to renew their British passports online from South Africa.
Unlike years gone by, UK passport renewals are now done online (although you will still need to send in your current British passport), even if you are renewing from South Africa.
MyBritishPassport specialises in assisting UK nationals with passport renewals from South Africa. Our team is well-versed in everything regarding British passports and other documents and can take the hassle out of such applications. 
We are also always available should you have any questions around the passport renewal process. Simply contact us and we will get back to you as soon as possible! 
To start your easy, online British Passport renewal from South Africa, click here.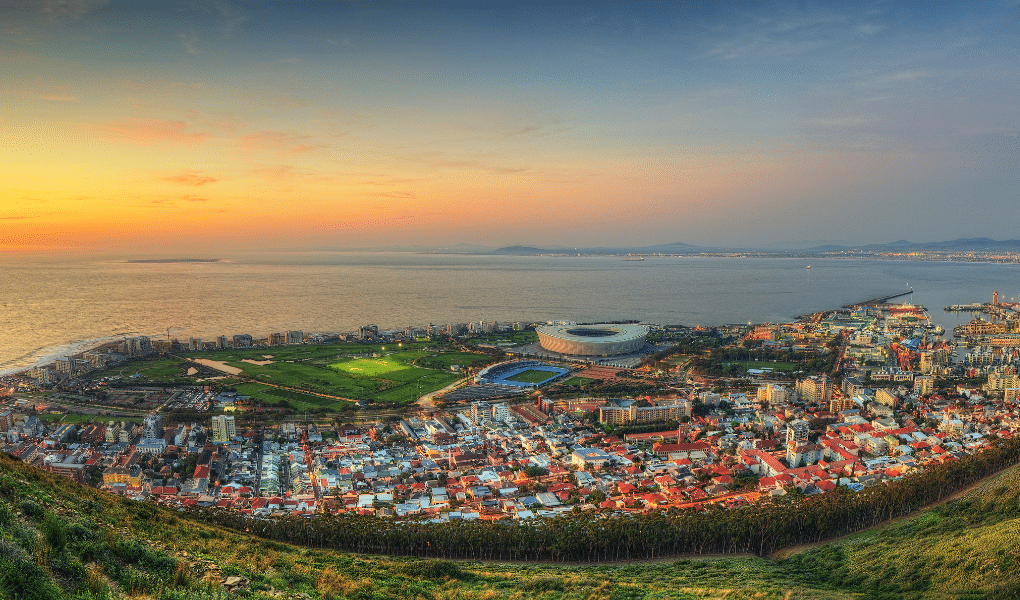 British Expats in SA FAQ's
Below are answers to some common questions that UK citizens have:
Can I renew my British passport in South Africa?
Yes! The good news is that British passport renewals are definitely possible from South Africa.
The only difference is that it takes slightly longer than if you were applying from the UK (you should count on a couple of extra weeks).
To get started, simply click on this link and complete our easy, online form. MyBritishPassport will then guide you every step of the way and will arrange for your old passport to be sent to her Majesty's Passport Office using a reliable courier service. 
In addition, we will check your forms carefully to make sure that there are no errors (as any mistake or omission can result in a rejection and cost you time and money).
You will be kept updated every step of the way and your dedicated MyBritishPassport team member will be available for any questions you may have.
Once your passport has been renewed by the passport office in the UK, your new UK passport will be sent to you via DHL. Your old passport will also be sent back to you (although in a separate courier and it will have the corners cut off to indicate that it has been cancelled).
Can I renew my British passport online?
Yes, all British passport applications and renewals are now processed online, even if you are applying from South Africa.
The only exception is that you will need to send in your old/current passport to the passport office. We recommend using a reliable and trustworthy courier service and not the South African Post Office as failure of your passport to reach the authorities can result in complications with your renewal.
Before you submit your online application, MyBritishPassport advises ensuring that it is completely accurate and has been completed in full to prevent a rejection. Rejections mean additional delays and unnecessary costs.
MyBritishPassport can add much value to your British passport renewal from South Africa as we ensure that your forms are correct and we arrange for your old passport to be sent in to the passport office.
If you would like to make your passport renewal as pain-free as possible, simply click on this link to get started! 
How much does it cost to renew an expired British passport?
British passport renewal costs change from time to time and are subject to decisions made by Her Majesty's Passport Office. 
All inclusive cost of renewing a UK passport: government fees, shipping fees, service fees, new passport delivered to the applicant – no additional payments will be required.
*GBP – British Pound Sterling
What happens if your British passport expires?
If your British passport has expired, you will need to follow a similar process to that of a first-time UK passport application. MyBritishPassport can assist you with renewing your expired passport. 
We recommend starting the passport renewal process when you have 6 months validity or less left on your passport to avoid unnecessary complications or problems.
Bear in mind that if you have less than 6 months of validity on your passport, you may not be able to travel.
Contact MyBritishPassport